If you're looking to add a little spooky flair to your home, Wednesday Addams merchandise has you covered too. From wall art and posters to mugs and jewelry, you can find items that will make your home feel like a part of the Addams family. Whether you're looking for something to add a touch of gothic style to your living room or you want to spruce up your office with a few Wednesday Addams-inspired decorations, you can find the perfect item to show off your spooky style.
Hot Netflix Jenna Ortega Wednesday Addams Blanket, Halloween Gifts For Teens
Jenna Ortega, the star of the hit Netflix show "You", has created this one-of-a-kind blanket that is sure to be a hit with any teen. The Jenna Ortega Wednesday Addams blanket is made of a soft, plush material and features an iconic Wednesday Addams print. It's the perfect gift for any fan of the show, as well as any teen who loves cozy blankets.
The Wednesday Addams blanket is also perfect for the upcoming Halloween season. Whether your teen is lounging at home watching horror movies or going out trick-or-treating, they will absolutely love this spooky blanket. And, the best part is that it can be used year-round for all kinds of activities.
So, don't wait any longer. Give your teen the perfect Halloween gift and get them the Jenna Ortega Wednesday Addams Blanket today!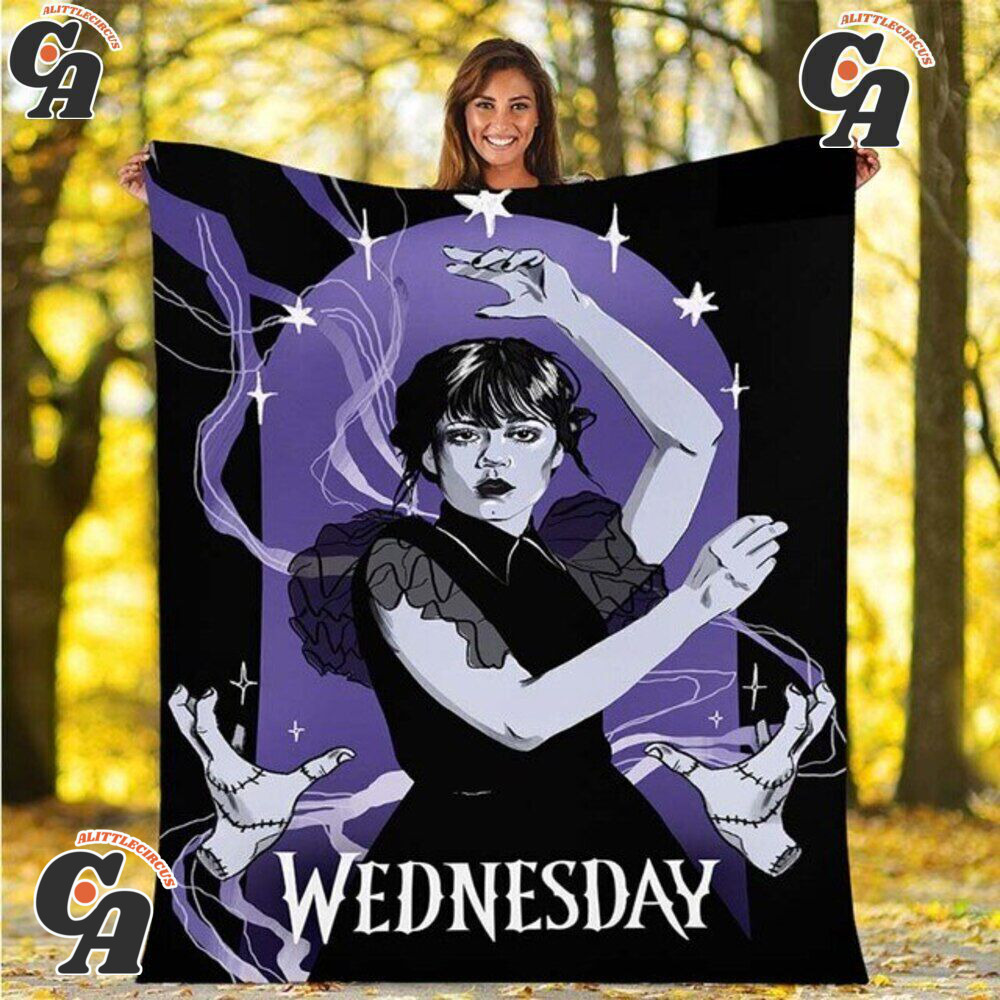 Product Details:
Fleece blanket:
Blanket is made of heavyweight polyester fleece for maximum comfort.
Comes in 3 sizes: 30X40, 50X60, and 60X80 inches.
It's machine washable
Products are print only. No additional embellishments
Minky Blanket :
Made of plush polyester microfiber for maximum comfort
The back of the blanket is white
Comes in 3 sizes: 30X40, 50X60, and 60X80 inches
Sherpa Blanket:
Made of polyester microfiber with a faux fleece underside for maximum comfort
The back of the blanket is white
Comes in 2 sizes: 50X60 and 60X80 inches
Products are print only. No additional embellishments