Buying cheap Harry Styles merchandise is that it's a great Harry Styles Christmas Gifts for any fan. Whether you're looking for something special to give your loved one or just want to treat yourself, there's a wide variety of items that will make the perfect Harry Styles gift. From Harry Styles t shirts to Harry Styles mugs, you can find something that expresses your admiration for this talented artist.
Fine Line Harry Styles Coffee Mug, Gifts For Harry Styles Fans
This mug is the perfect addition to any kitchen, office, or dorm room and is the perfect way to show your appreciation for the music and style of the singer-songwriter.
The Harry Styles coffee mug features a beautiful black and white design that is sure to stand out in any collection. The design features a picture of Harry Styles on one side and the words "Fine Line" on the other, a reference to his hit album from 2019. The mug also has a glossy finish, giving it a unique and eye-catching look.
Not only is this mug a great way to show your appreciation for Harry Styles, but it's also a great way to start your day with a hot cup of coffee or tea. The mug is made from high-quality ceramic, making it durable and able to withstand heat. It also has a convenient handle, making it easy to carry around.
So, whether you're a die-hard fan of Harry Styles or you're just looking for a unique and stylish mug, the Fine Line Harry Styles Coffee Mug is the perfect choice. Show your appreciation for the singer-songwriter and get your mug today!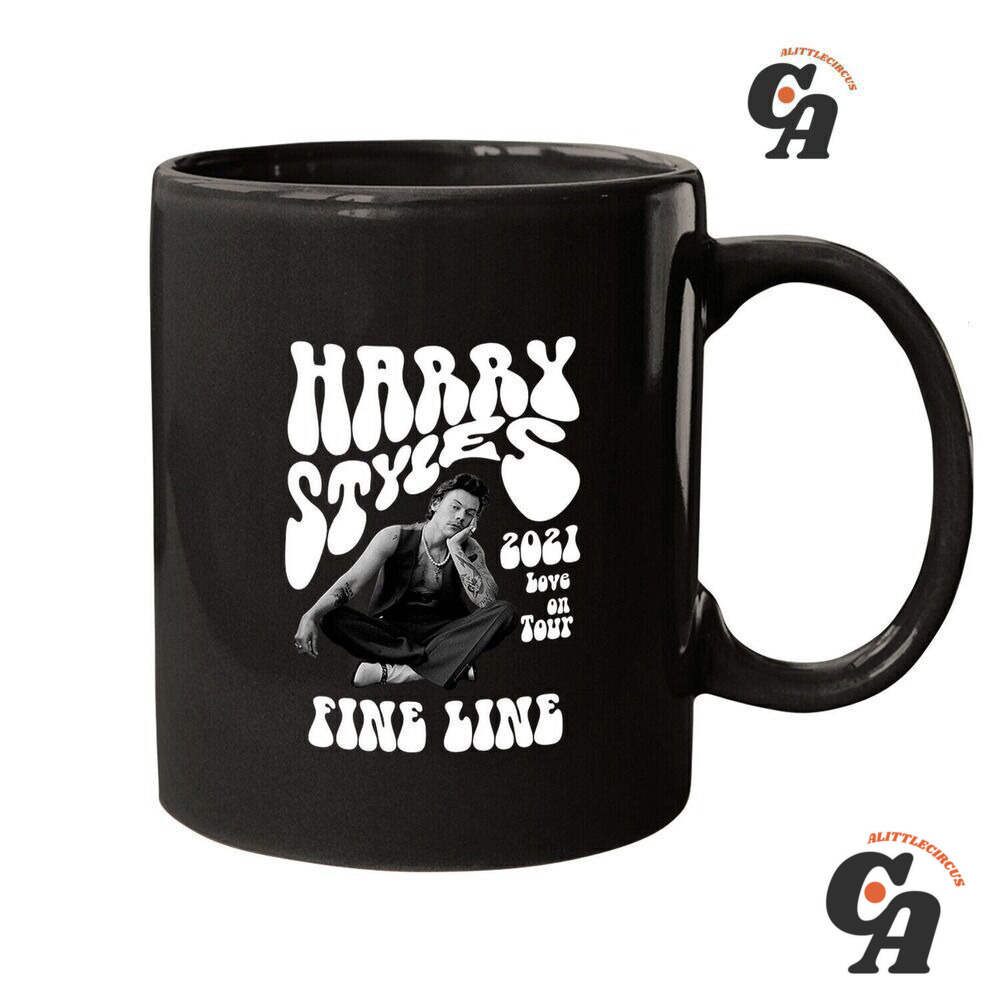 Specifications Of Ceramic Mug:
Material: 100% Ceramic.
Size: 11oz, 15oz, 20oz.
Dye Sublimation graphics for exceptional prints.
Dishwasher and microwave safe.
Printed in the USA.