If you're looking to add a little spooky flair to your home, Wednesday Addams merchandise has you covered too. From wall art and posters to mugs and jewelry, you can find items that will make your home feel like a part of the Addams family. Whether you're looking for something to add a touch of gothic style to your living room or you want to spruce up your office with a few Wednesday Addams-inspired decorations, you can find the perfect item to show off your spooky style.
Cheap Wednesday And Enid Wednesday Addams Blanket, Halloween Gifts For Adults
This cozy and comfortable blanket is sure to be a hit with fans of the beloved Addams Family. The blanket features an iconic image of Wednesday Addams, the daughter of Gomez and Morticia Addams, with her signature braids and dress.
The perfect gift for any Addams Family fan, this Wednesday And Enid Wednesday Addams blanket is sure to bring a smile to the face of the recipient. Not only is it a great way to show your appreciation for fans of the Addams Family, but it's also a great way to keep warm during the chilly months. The Wednesday Addams blanket is made of high-quality, soft material that will keep you comfortable all night long.
Whether you're looking for a gift for a friend, family member, or just for yourself, Wednesday And Enid Blanket is the perfect choice. It's an affordable and fun way to show your love for the Addams Family and keep warm at the same time! So don't wait any longer, get your Wednesday Addams Blanket today and show your appreciation for the Addams family.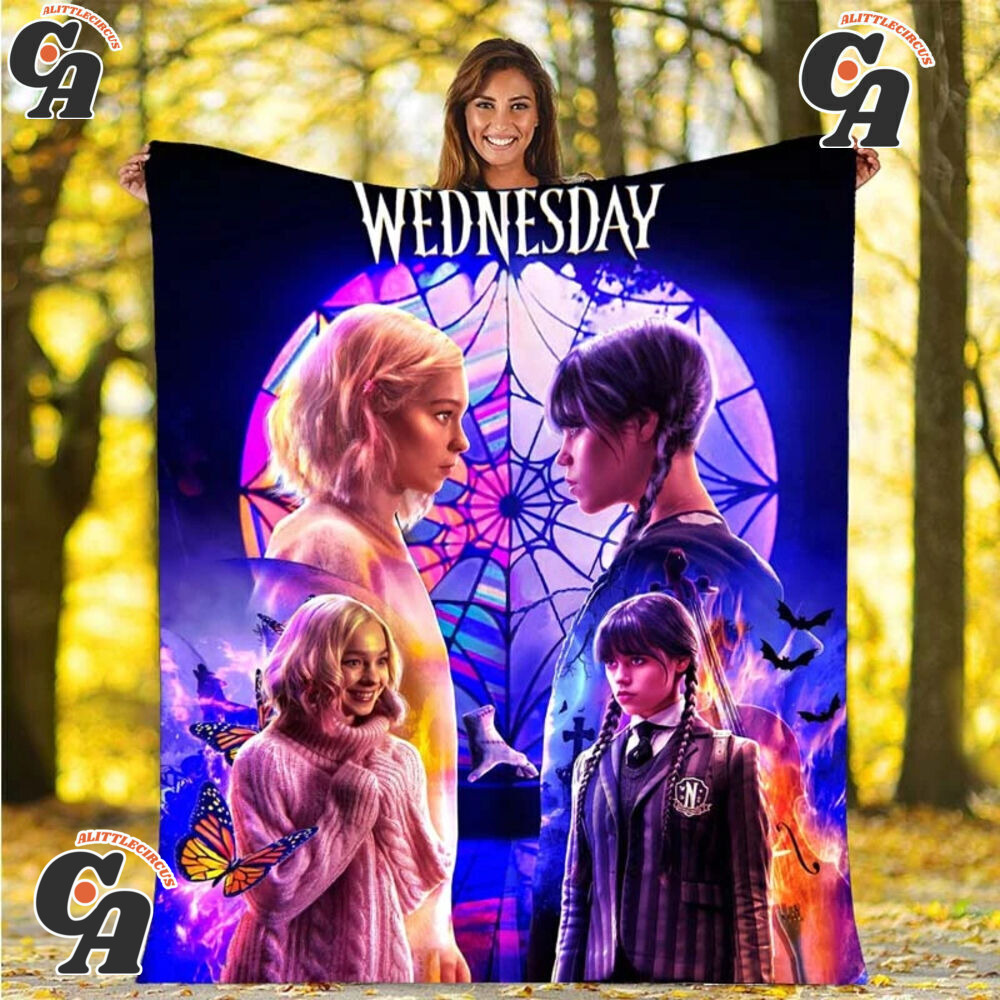 Product Details:
Fleece blanket:
Blanket is made of heavyweight polyester fleece for maximum comfort.
Comes in 3 sizes: 30X40, 50X60, and 60X80 inches.
It's machine washable
Products are print only. No additional embellishments
Minky Blanket :
Made of plush polyester microfiber for maximum comfort
The back of the blanket is white
Comes in 3 sizes: 30X40, 50X60, and 60X80 inches
Sherpa Blanket:
Made of polyester microfiber with a faux fleece underside for maximum comfort
The back of the blanket is white
Comes in 2 sizes: 50X60 and 60X80 inches
Products are print only. No additional embellishments